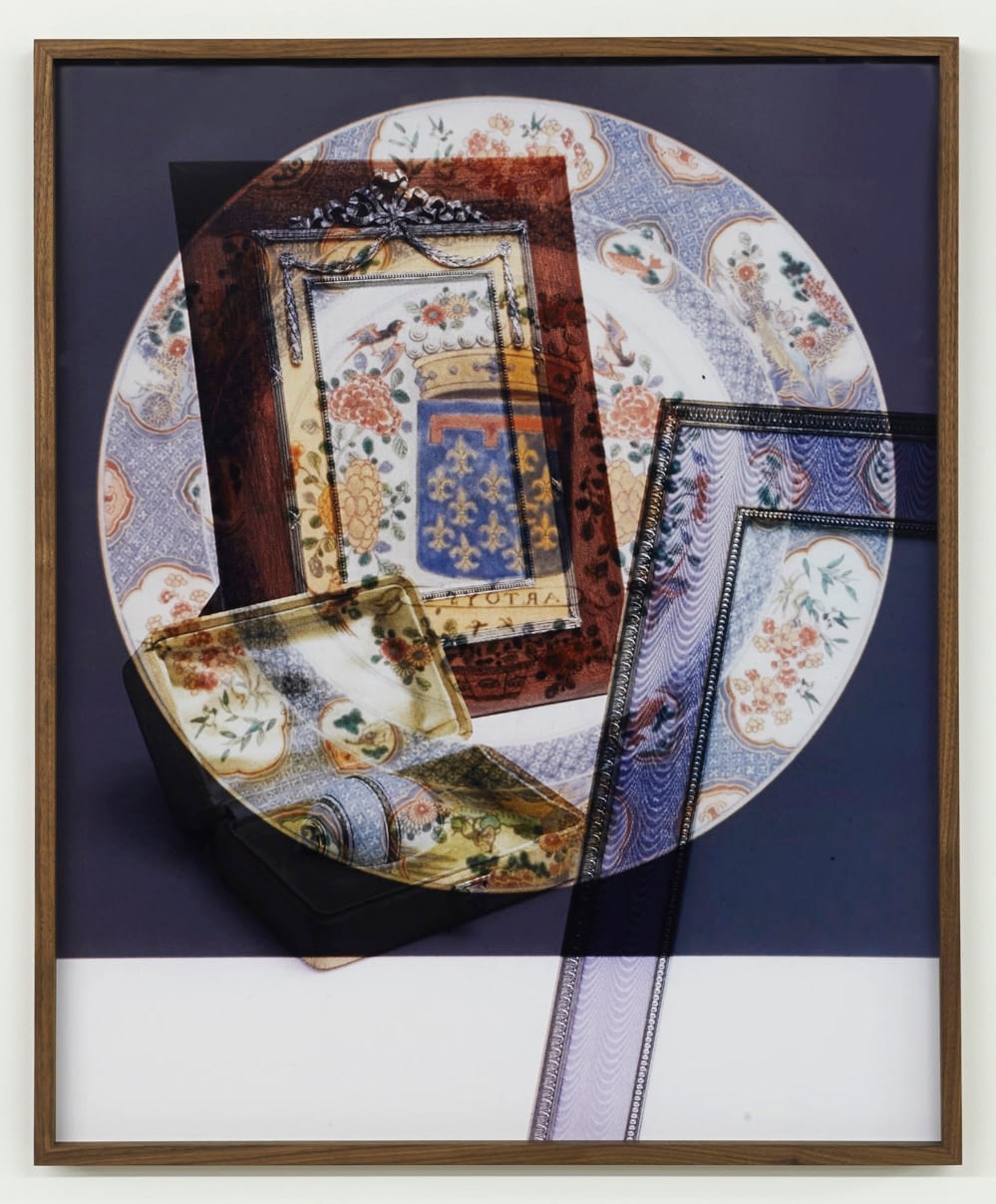 'Untitled' (from the series In Retrospect)
85  x 72  cm Analog C Print
2014
The images for the series
'In Retrospect" are taken from the pages of auction house and
art fair catalogues. Photographed
in front of a lightbox
with a 4 x 5″ analog camera.
The front and the back of the page become visible because of the light shining through the paper.
In these images periods, materials, styles and worlds morph together by chance.