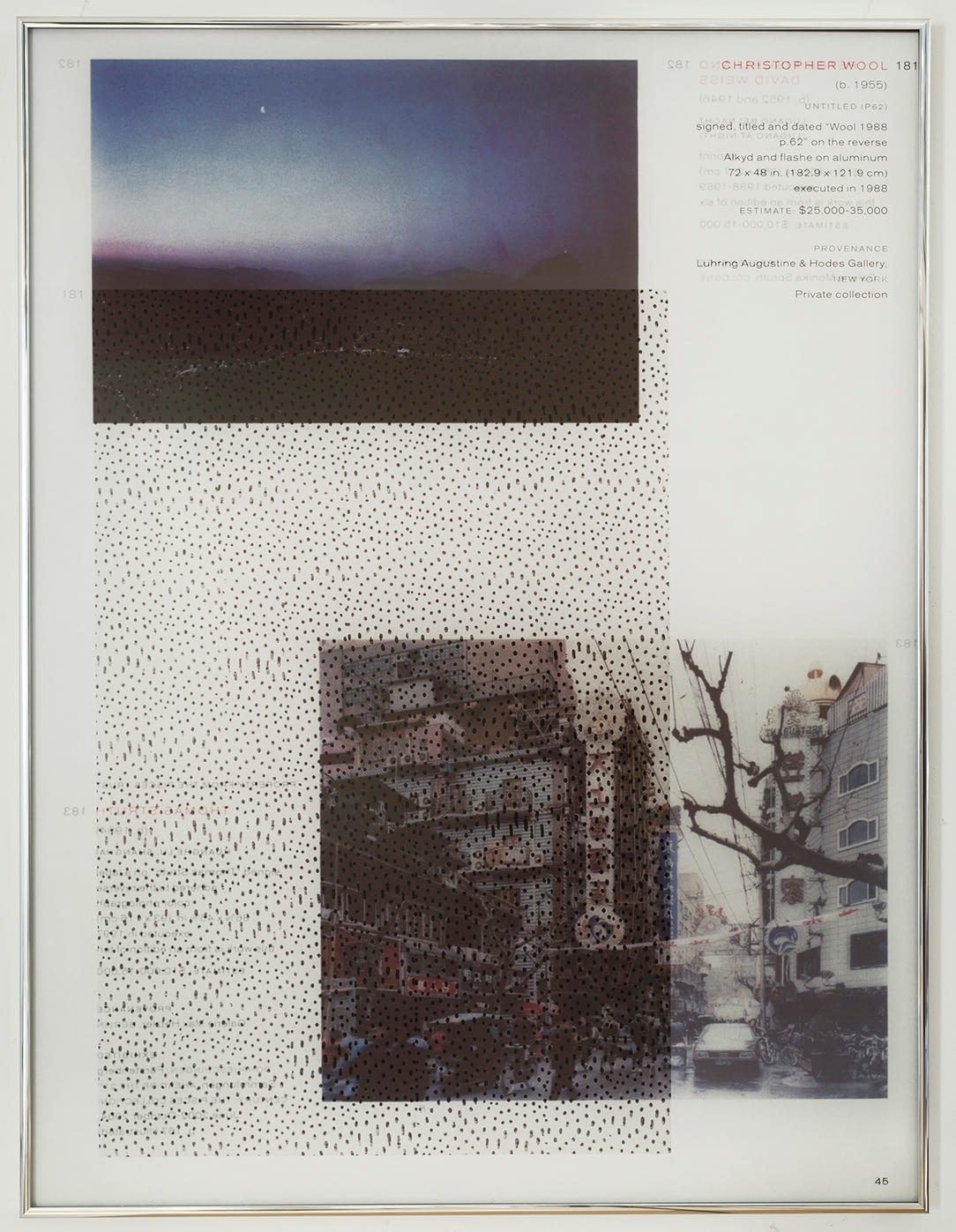 'Lot 181 + Lot 182 + Lot 183'
from the series 'Contemporary Art'
4 x 5″ analog photo on Inkjet archival paper, stainless steel frame
75 x 57 cm
2016
A series of analog photographs taken from the pages of fine art auction house catalogs.
I've photographed simultaneously the front and back of a page
with the reproduced images of the artworks on auction printed on it.
Photographed with a 4 x 5" camera in front of a light box,
the front and the back of a page morph into each other and leaves a phantom-like image.
By 'placing' the images on top of each other I do not only undermine the reading of the original
artwork but also the original reading of the image. It also questions authorship and value.