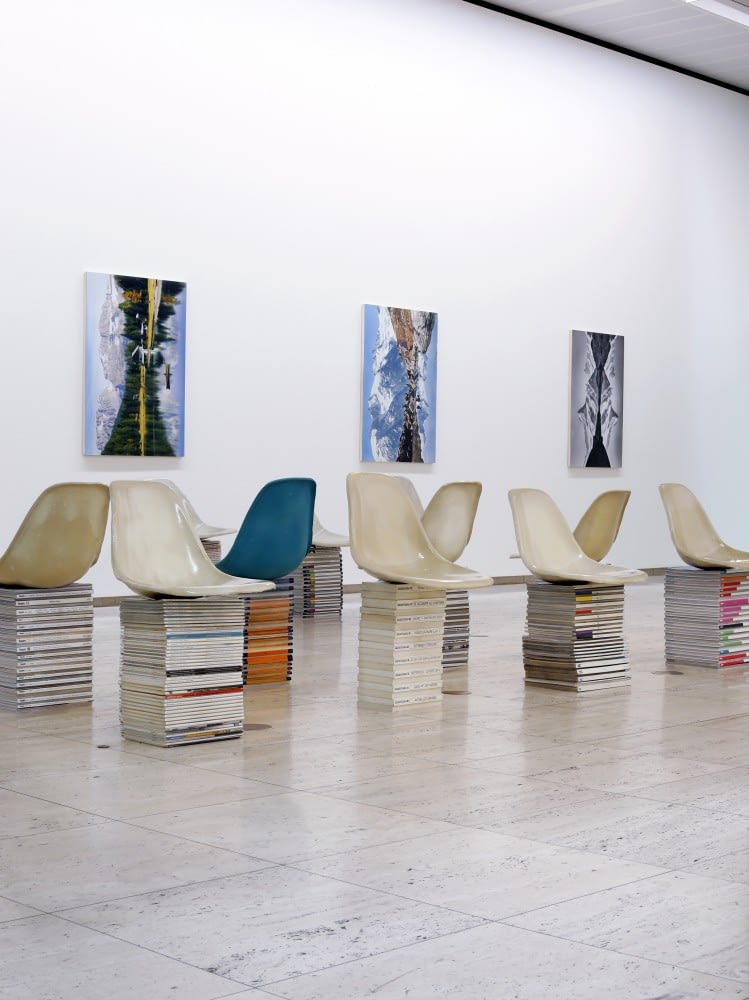 De Nederlandsche Bank, Amsterdam
I wait, I wait, I wait, I wait
solo exhibition
2017
For this exhibition I created a waiting room-esque environment. Magazines, chairs, vitrines, art on the wall, a coat hanger. All elements you will see in a waiting room at for instance say, a dentist. Enlarged postcard still-life images that I turned 80 degrees and therefor get a Roarsach like feel to it. A group of chairs that are the archetype waiting room chairs, but made in ceramics. They are stacked on top of hundreds of magazines, mostly about art and (youth)culture but they can't be read. Quotes about life taken from magazines said by celebrities but you could have easily said them yourself. A concrete donation box that won't let you put money in it. The question rises, is this room for those who are waiting, and for what, or about the people viewing the room?