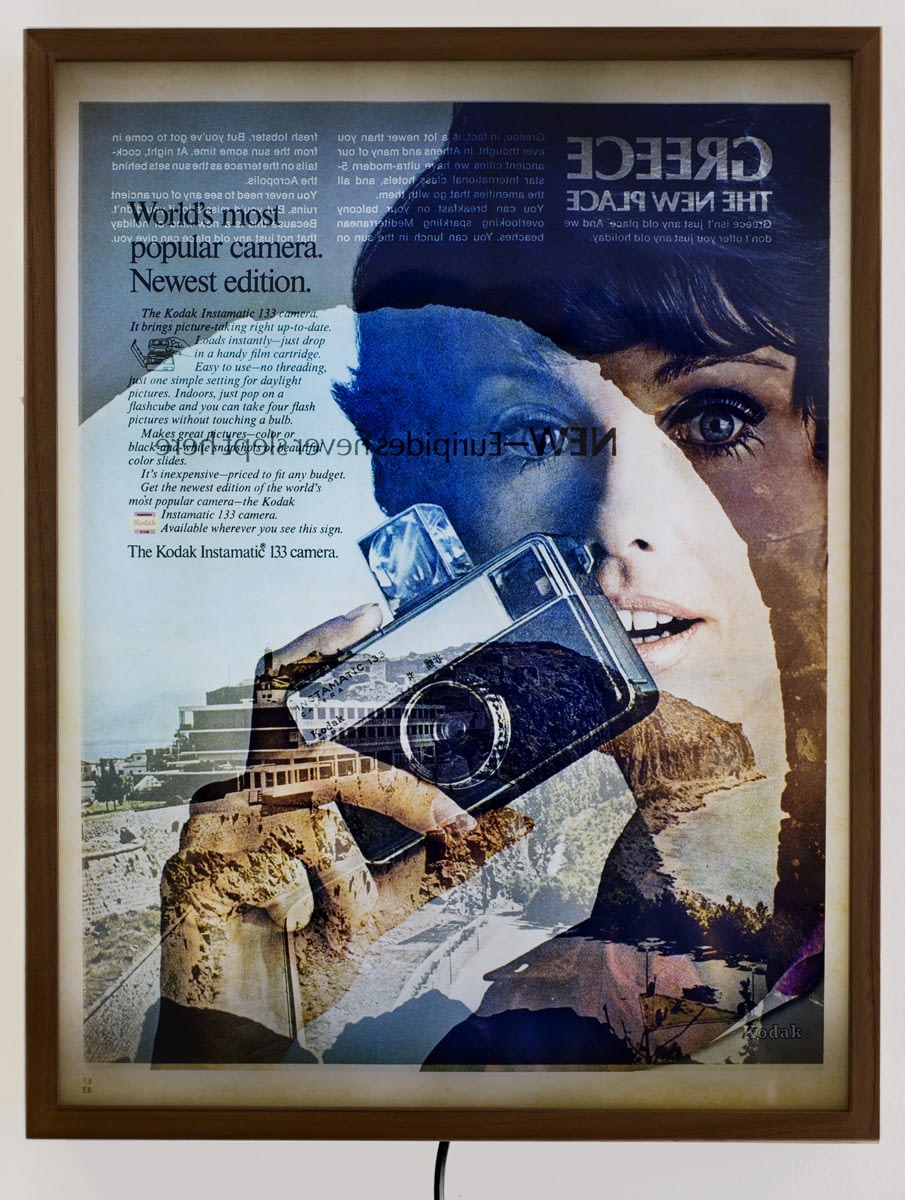 Share Moments. Share Life.
Duratrans in Lightbox
40 x 32 cm
2017
Analog images taken from the pages of vintage Life and American photo magazines. These pages advertise on one side a camera brand and the backside of the pages are seemingly random. These pages are photographed in front of a lightbox with a 4 x 5″ camera. The back and the frontside morph into each other without digital enhancement. This series 'Share Moments. Share Life' with it's title taken from a Kodak advertisement shows how camera brands positioned themselves when the medium became accessible to the masses. By morphing the random backside of the page with the front, these images expose an image of time.