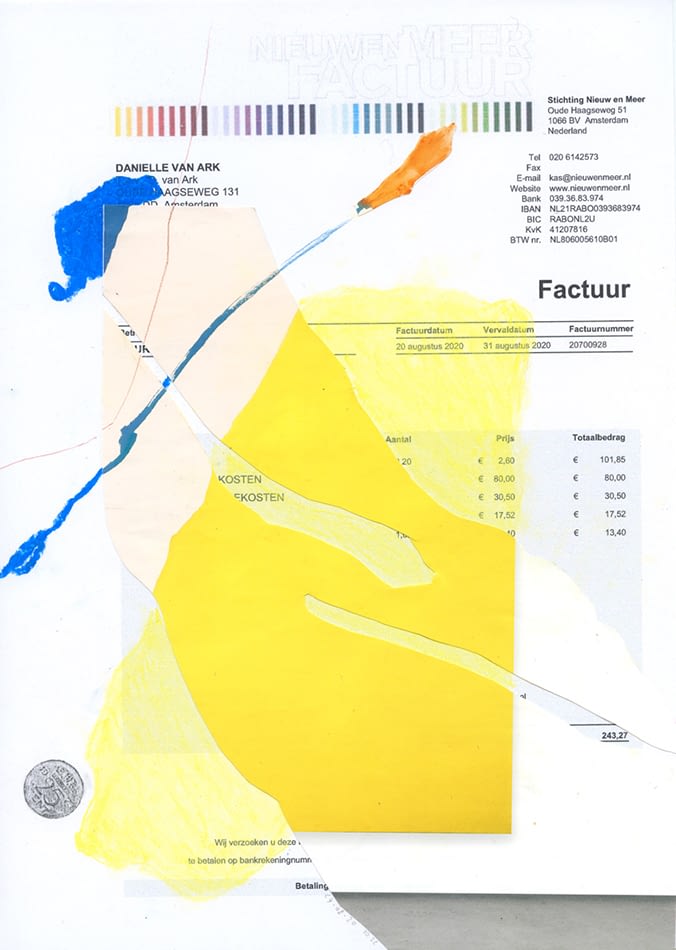 'Bills'
mixed media on copy paper
21 x 29.7 cm
2020
I started this series 'Bills'  shortly after the first Covid lockdown
in the Netherlands. As an artist my position is extra fragile,
in order to make a living I depend on a lot of external factors.
Galleries closed, exhibitions were postponed but the bills still need to
be payed. These works reflect on this directly. I started making drawings,
or more like sketching and trying out new things on these bills printed out on copypaper.
I've posted the bills up for sale on a first come first serve base on Instagram.
The price of the work was the price of the bill I had to pay, still very visible in
the work. People not affiliated to the artworld often wonder why a piece of art is
priced the way it is and who decides this price, what is my work actually worth?
In this project I comment indirectly on that.